COVID-19
Recent Legislation in Response to COVID-19
As Melotz & Wilson continues to monitor developments of the Coronavirus pandemic, we want to reach out to our clients to share precautions and measures currently in place to protect the safety of our team, our clients, their families, and our community. With this pandemic, a lot of our focus has shifted from our normal tax season ritual of preparing tax returns to assisting clients with operational needs to weather this storm. We will continue to work to complete your returns timely, however, they may be "in process" for a longer time than previous years. We will work with anyone who has time constraints.
During this unprecedented time we will continue to monitor various programs available to assist you, our clients. Below is a list of current programs available to assist you, along with internet links:
Filing Deadlines. Currently, the IRS and numerous states, including Nebraska and Iowa, have extended all income tax return filing and payment dates to July 15, 2020; no penalties or interest will be assessed on tax payments made by July 15, 2020. Also extended to July 15, 2020 are 1st quarter estimates and 2019 IRA contributions.
The website regarding state filing requirements is: https://www.aicpa.org/content/dam/aicpa/advocacy/tax/downloadabledocuments/coronavirus-state-filing-relief.pdf
Economic Injury Disaster Loans Small Business Association (SBA). These loans may provide up to $2 million working capital to meet financial obligations and operating expenses had this disaster not occurred. These loans are determined on a case by case basis, but has the ability to term out into a maximum 30 year principle and interest loan at 3.75%, assuming you are unable to obtain credit elsewhere. There are discussions that a portion of this loan could be "forgiven" depending on the provisions in the final legislation.


SBA 7(a) Loans – There are several different types of loans in this program, so please check the website below to see if any of them could assist you.
More information regarding the disaster loans and applications for these loans can be found on the following websites:
https://disasterloan.sba.gov/ela/
https://www.sba.gov/about-sba/sba-newsroom/press-releases-media-advisories/sba-provide-disaster-assistance-loans-small-businesses-impacted-coronavirus-covid-19
https://www.sba.gov/partners/lenders/7a-loan-program/types-7a-loans
Nebraska Unemployment. The state of Nebraska passed an executive order to make it easier for employees to receive unemployment benefits, as follows:



For eligible employees, the 1 week waiting period before starting unemployment benefits is waived


If an employee is out of work due to the COVID-19 and actively seeking work, they can still apply for benefits


The Commissioner of Labor will treat workers in a unpaid status for any reason as a result of COVID-19 exposure or illness as being on a temporary layoff and attached to their employment


Charges to employers for providing unemployment benefits, short term compensation benefits due to a reduction in work, or charges related to an employer's failure to respond to requests for separation information within ten (10) days are waived if the benefits or delayed response are a result of COVID-19 exposure or illness


Any employee who claims unemployment due to the COVID-19 will not count against the employers unemployment contributions
More information regarding unemployment benefits can be found at:
https://governor.nebraska.gov/press/gov-ricketts-issues-executive-order-loosen-unemployment-insurance-eligibility-requirements
Short-Term Compensation Program offered by the state of Nebraska, states if an employer reduces the employee's hours by between 10 and 60 percent and continue to provide health and retirement benefits to the employees, the employees can receive a prorated unemployment benefit.


The Emergency Family and Medical Leave Expansion Act allows employers with less than 500 employees the ability to pay employees who have been with the company for 30 days up to 12 weeks of paid leave, however, the first 10 days of leave are unpaid. This Act only applies to employees who are unable to work remotely and have to be home to take care of children whose school and daycare are cancelled. These employees will be able to receive an amount of at least 2/3 of their regular pay up to $200 per day and a $10,000 aggregate limit.


The Emergency Paid Sick Leave Act is for employers with less than 500 employees, and for all employees regardless of how long they have been with the company. Employers cannot require employees to use other paid leave before using this act. The employer is also not required to pay any unused sick leave under this act if the employee resigns, retires or otherwise separates from the company. This act allows the employer to pay the employee up to 80 hours of paid leave immediately following two different criteria listed in the table below:
Both of these acts do not become affect until April 2, 2020, and expire December 31, 2020. There is also a small business exemption for small businesses with fewer than 50 employees that will be eligible for an exemption from the leave requirements relating to school closings or child care unavailability where the requirements would jeopardize the viability of the business to continue, however, full guidance on this provision has yet to be released. Employees must notify the employers of their required absence from work. Equivalent child care leave and sick leave credit amounts are available to self-employed individuals under similar circumstances, and these credits will be claimed against their income taxes.
The employers are still required to withhold from their employee's paychecks, federal income taxes, and the employees' share of Social Security and Medicare taxes. Eligible employers who pay qualifying sick or child care leave will be able to retain an amount of the payroll taxes equal to the amount of qualifying sick and/or child care leave that they paid, rather than deposit them with the IRS. If the costs to the employer for the qualified sick or child care leave exceeds their tax liability, then the employers will receive a refund for the excess. The process for receiving an advance payment of the credit will be posted next week.
The following link provide additional detail regarding these credits is:
https://www.irs.gov/newsroom/treasury-irs-and-labor-announce-plan-to-implement-coronavirus-related-paid-leave-for-workers-and-tax-credits-for-small-and-midsize-businesses-to-swiftly-recover-the-cost-of-providing-coronavirus
Again, as we know more, we will keep you informed, and if you need assistance with applying for any of these programs, let our office know as we would be glad to assist you.
Please stay safe,
shawn@melotzwilson.com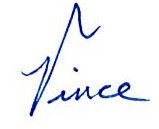 vince@melotzwilson.com